Cask Orkney
Poised between the North Sea and the Atlantic Ocean, the Orkney Islands are steeped in mystery. Legends are as tangible as the gales of winter and sea-haars of summer. Indeed, just as the distinction between air and water is so often lost, myth and reality blur together.
Emerging through time are The Dancing Giants of Brodgar… 27 standing stones between two lochs, overshadowed by surrounding hills. It is said that, one night, fearsome giants crossed the causeway and danced all night, forgetting about the coming dawn… the first rays of light turned them instantly to stone.
Our limited edition Cask Orkney celebrates this Neolithic folklore with an exceptional single malt full of mystery. Capturing the island spirit, it is deeply engaging and perfectly balanced.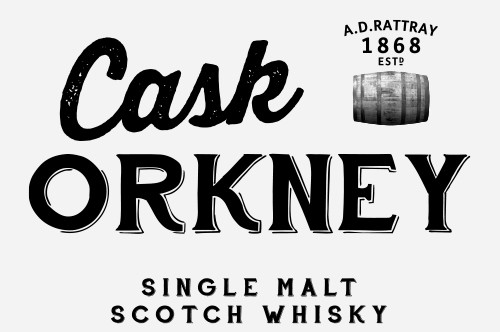 A fine spirit, complex and balanced.
Cask Orkney 18 Years Old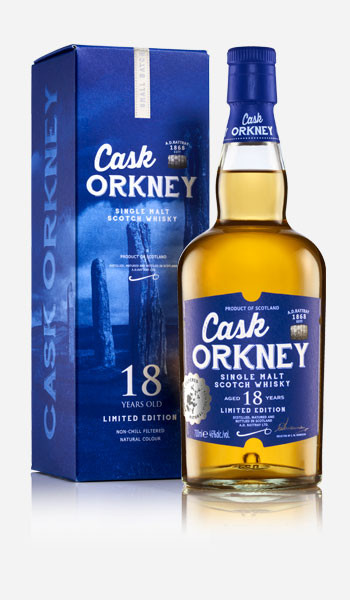 Limited Edition 18 year old single malt from Orkney matured in ex-bourbon casks. Non-chill filtered. Natural colour.
700ml / 46% Alc./Vol.
Tasting Notes
Colour

Olive gold

Nose

Subtle and soft, with green apple and nutmeg, wood spice, sea salt and a hazy smoke.

Palate

Toffee, peach and apricot, with a rich velvety texture, sweet background smoke and a dry nutty finish.

Finish

A fine spirit, complex and balanced.