Vintage Cask Collection
Our Vintage Cask Collection represents the most exquisite and rare whiskies in our portfolio. These casks have been selected from some of Scotland's most respected distilleries, bottled at vintages rarely found.
While sourcing and monitoring our individual casks over the years, truly exceptional casks come to light. When we judge that cask has reached its prime, we bottle it as part of our Vintage Cask Collection. We bottle is in its purest and most natural form, so the fullest flavours and true characteristics are retained for your enjoyment. We simply rough filter the spirit and bottle it at cask strength and natural colour, and without chill-filtering.
As is the nature of single cask whiskies, and in particular older whiskies, these expressions are extremely limited in number.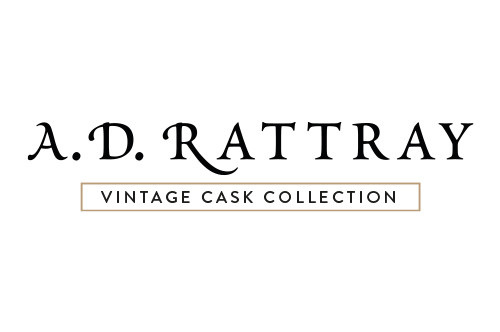 Bowmore 1996

Distillery Region

Islay

Cask Type

Bourbon

Cask Number

694055

Date Distilled

21.11.1996

Date Bottled

09.01.2023

No. of Bottles

235

Age

26 Years Old

Strength

42.8% alc./vol.

Tasting Notes

Colour

Burnt orange.

Nose

Warm lavender, blackcurrant, fennel seed and birch wood smoke.

Palate

Roast chestnut, pork crackling, tangerine and pine.

Finish

Tangy peat oil coats the tongue, bringing waves of sea salt and lime.

Further Information

Thanks to the Morrison family, the stories of A. D. Rattray and Bowmore will be forever entwined. This latest chapter in our long history is an enchanting Islay from the mid-90s, whisking you away to the shores of Loch Indaal for a blissfully long summer evening in paradise.

Jura 1992

Distillery Region

Island

Cask Type

Bourbon

Cask Number

2504

Date Distilled

10.04.1992

Date Bottled

30.06.2022

No. of Bottles

142

Age

30 Years Old

Strength

50.6% alc./vol.

Tasting Notes

Colour

Burnished bronze. 

Nose

Spanish cedar, leather, tobacco and orange peel.

Palate

Smooth hazelnut, rosemary, caffè crema and Imperial stout.

Finish

Mouth-coating citrus and pine with lingering cinnamon and clove.

Further Information

A stunning barrel from the mystical island of Jura, untouched in the cask for over 30 years. Wonderfully rich and mouthcoatingly moreish – a welcome release from the vintage cask vaults.

Invergordon Grain 1988

Distillery Region

Highland

Cask Type

Bourbon

Cask Number

8160

Date Distilled

01.02.1988

Date Bottled

12.04.2021

No. of Bottles

318

Age

33 Years Old

Strength

48.9% alc./vol.

Tasting Notes

Colour

Golden shortbread.

Nose

Stone minerality, lemon meringue and fresh-peeled tangerine.

Palate

Candied orange slice, natural cola and Demerara sugar.

Finish

Cherry and almond with a vibrant, citrus fruit opulence.

Further Information

We have opted for something a bit different with this selection for our Vintage Cask Collection. This 33-year-old bourbon hogshead from perhaps the most highly regarded of all Scotland's grain distilleries, offers an incredible array of aromas and flavour, with a smoothness to match many a malt of a similar age.