Private Label
Our Private Label is a range of single cask whiskies that are available for custom labelling, providing the opportunity for you to create your own branded whisky. Ideal as corporate gifts, promotional giveaways or as a retail product.
You have the option to use our own Private Label style, which includes your chosen text and logo, or to provide your own label design. In most cases the distillery name, whisky age, cask type and number can be included on the label, adding gravitas and interest.
The ever-changing selection of whiskies available within our Private Label range offer a choice of flavours and styles, each with their own unique characteristics and from distilleries across Scotland.
We select single casks from our maturing stocks and bottle them at either cask strength or at the reduced strength of 40% or 46% abv, and at natural colour.
As is the nature of Single Cask whiskies, the bottles produced from one cask are limited, adding exclusivity to your whisky. This means that it is not possible to continually supply the same whisky, however we will have a similar whiskies available. This is intended as bespoke product, we do not supply whisky in bulk.
The minimum order for our Private Label whiskies is 12 bottles.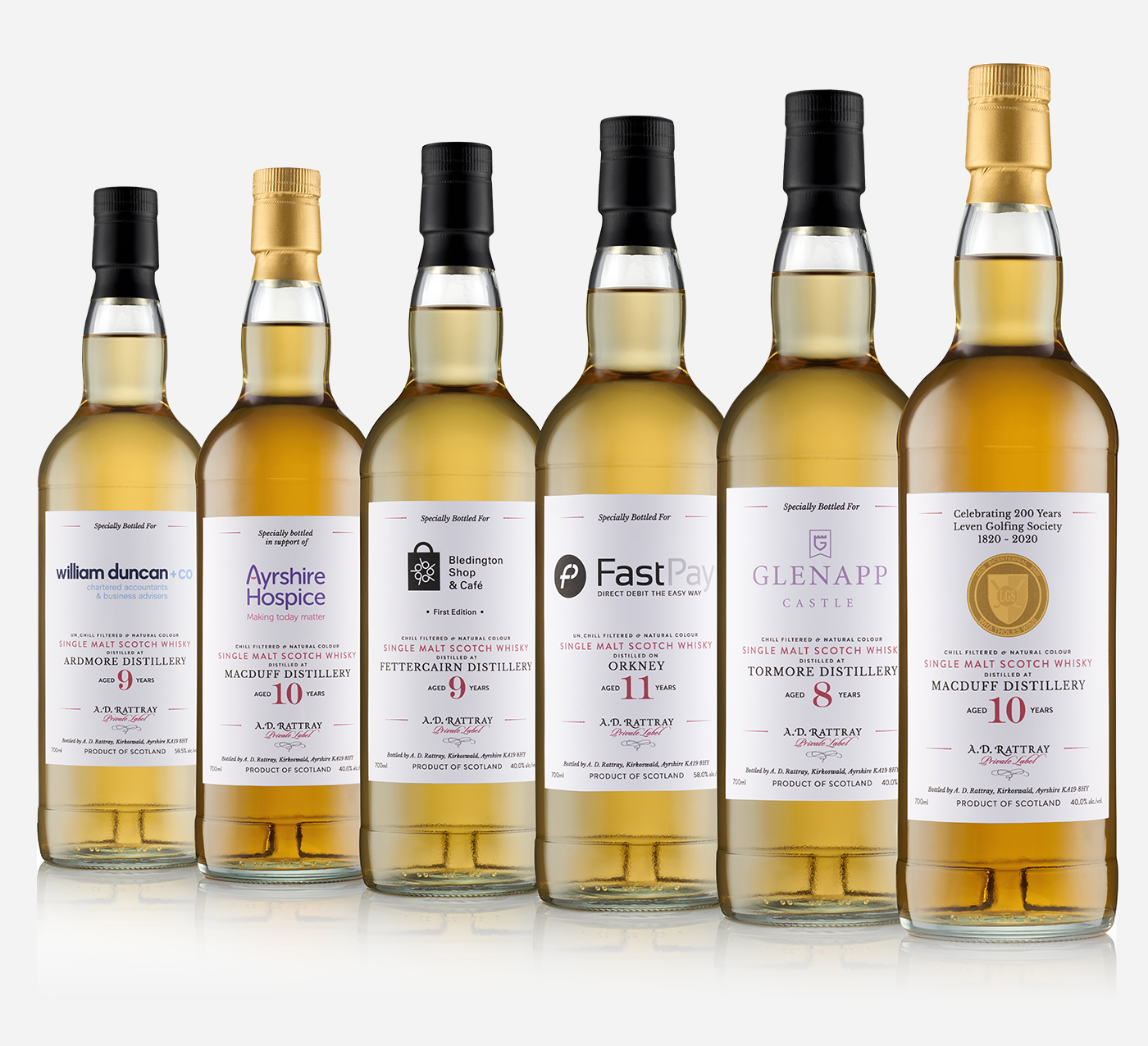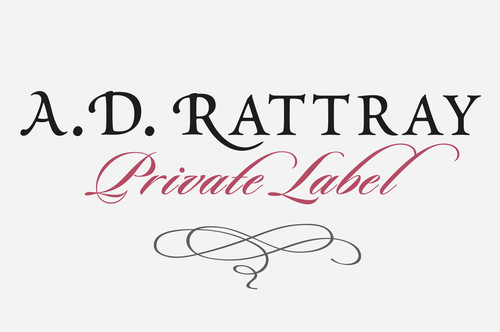 Tormore 2011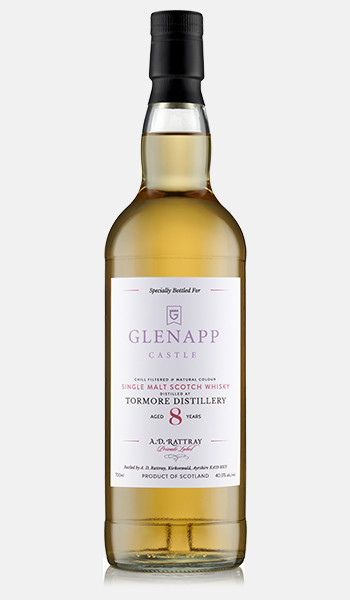 This 8 year old from Tormore was matured in a single bourbon cask #800038.
700ml / 40% alc./vol.
Tasting Notes
Colour

Straw gold.

Nose

Desiccated coconut, pineapple, melon and mint leaf.

Palate

Vanilla fudge, milk chocolate and juicy pear.

Finish

Gently dry oak, buttressing apple Danish and white pepper.
Ardmore 2010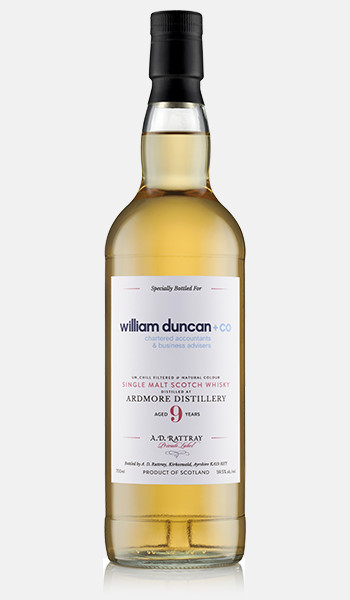 This 9 year old from Ardmore was matured in a single bourbon cask #804533.
700ml / 59.5% alc./vol.
Tasting Notes
Colour

Lemon gold.

Nose

Grilled peach, salted caramel and gorse embers.

Palate

Slick, oily peat, seared duck skin and roast orange slice.

Finish

Smoke drifting over mild tobacco and citrus.
Orkney 2008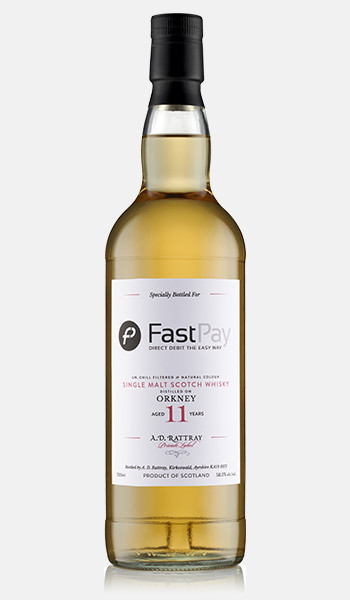 This 11 year old from Orkney was matured in a single bourbon cask #68.
700ml / 58.0% alc./vol.
Tasting Notes
Colour

White wine.

Nose

Wispy smoke, dried apricot, macadamia and vanilla.

Palate

Grilled apple, toasted oak, subtle clove and plum.

Finish

Fading, heathery smoke rounded off by a rich, roast chestnut warmth.
How to Order
To discuss your requirements, please call us on 01655 760242 or click here to Contact Us.