Our 'From the Cask' personalised whiskies are specially hand-bottled straight from the cask and completed with your handwritten label.
Available exclusively from our shop, you can witness your bottle being filled when you visit our home in the South West of Scotland or arrange delivery from our online shop.
Your personalised label makes it the perfect whisky gift to celebrate a birth, anniversary, birthday, retirement… or you may be tempted to simply keep it for yourself.

Bottles can be purchased in 700ml and 350ml. Simply choose your whisky, select your bottle size, let us know your message and we will take care of the rest.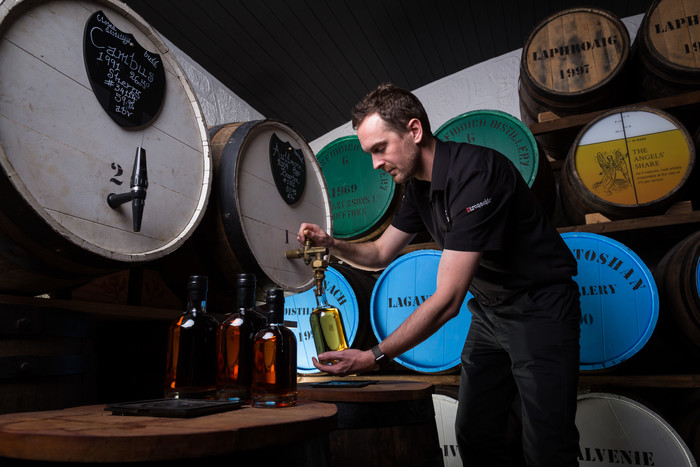 Filled from the Cask
Your bottle is hand-filled straight from the cask that sits in our Cask Room, at cask strength, natural colour and with no chill-filtration.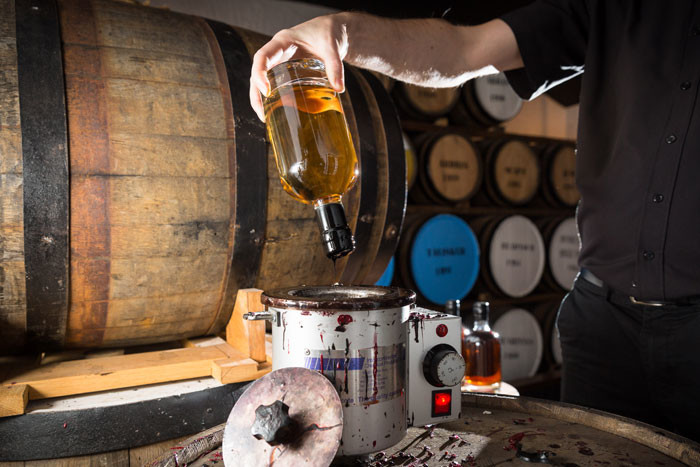 Sealed in Wax
Once filled, your bottle is dipped in wax to seal it. The wax drips differently down every bottle, adding to your bottle's unique charm.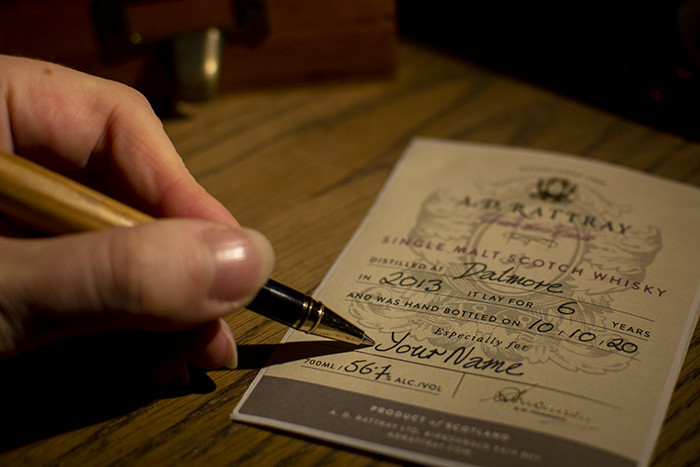 Personalised By Hand
Your personalised whisky label is handwritten and will include all the whisky details, date bottled and your name or message.
Your very own Personalised Whisky is complete!
Personalise Your Own Whisky
Available to buy exclusively from our online shop. Click here to view the latest whisky options we have in our casks.
Shop Online