Our Whisky Shop will re-open on 19th October 2022.
Visit our home on the West Coast of Scotland, where a warm welcome awaits you at the A. D. Rattray Whisky Shop.
Located in the heart of Ayrshire, you will find us within the beautifully renovated old village school in Kirkoswald, less than an hour South of Glasgow.
Discover our own award-winning whiskies alongside a fine selection of wines, beers, rums, gins, Scottish foods, cigars, gifts & more...
Independent Whisky & Spirit Merchants
Established in 1868 by Andrew Dewar Rattray, we began as an independent grocer and tea, wine and spirit merchant.
In particular, our founder was known for his enthusiasm and passion for the selection, maturation and blending of Scotch whiskies. A. D. Rattray has continued as an independent whisky bottler, specialising in single cask whiskies, with our full range of whiskies and many exclusive bottlings available in our shop.
We aslo have whiskies from our local distilleries, including Lochlea, Arran and Ailsa Bay, and from our sister company The Clydeside Distillery.
Ayrshire and Scottish Food & Drink
Staying true to our merchant and grocer shop roots, we also have a fine selection of wines, beers, gins, rums, liqueurs and Scottish food. Everything is carefully chosen, taste tested and selected by us and are mainly from independent producers located in Ayrshire and across Scotland - and all have a story to tell!
Tasting Bar
Our tasting bar area is where you can get the chance to sample our range of whiskies as well as some of the other spirits we have in our shop. We also have brand pop-up events, featuring different products from our shop with an ambassador from that company on hand to tell you all about what they do.
From The Cask
As single cask whiskies are at the heart of what we do, you will find two casks 'on tap' in our shop. You can have a bottle filled from the cask, sealed and wax and then personalise it with your own handwritten label that can include your name or a special message.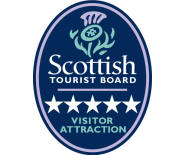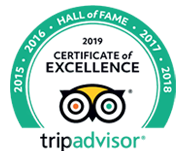 A D Rattray Whisky Shop
Address
32 Main Street Kirkoswald, Ayrshire, Scotland KA19 8HY
Telephone
+44 (0) 1655 760 308
Opening Hours
Opening hours from 19th October 2022
Wednesday to Sunday from 10.00am - 5.30pm
We close for lunch from 12.30pm -1.30pm
Good to know 
Customer toilets with baby change facilities.
Under-18s are welcome when accompanied by adults.
Dog friendly.
Free car park.
Accessibility
Our car park has designated disabled parking and ramped access to the front door. We are fully accessible with level access throughout.
Shop Online
Visit our online shop to discover exclusive A. D. Rattray whiskies available for UK delivery.
Shop Now