Capturing the spirit of the region with a classic Speyside whisky...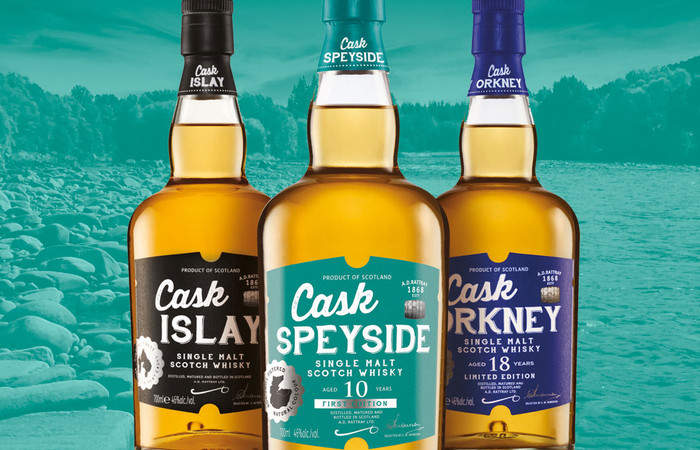 Capturing the spirit of the region with a classic Speyside whisky...introducing Cask Speyside 10 year old, our new limited edition Single Malt.
Among the rolling hills, lush grass and fresh flowing streams which feed the mighty River Spey, lie over one third of Scotland's distilleries. The region has been home to whisky-making for centuries, and Speyside has long been synonymous with the very finest Scotch whisky.
Through generations, Speyside's skilled crafters have continued to harness the outstanding natural resources of the region through a mix of tradition and innovation. It is the perfect marriage of a unique heritage, world-leading engineering and the finest raw materials which lends Speyside whisky a special place in the heart of so many.
Cask Speyside captures the spirit of the region in a series of single malts with great character. This first batch release was distilled at one of Scotland's most prestigious distilleries, and exhibits all the soft, gentle hallmarks of a classic Speyside whisky.
Cask Speyside is a limited edition single malt release which has been matured for 10 years in refill bourbon casks. It fits neatly into our portfolio alongside our other award-winning small batch single malts Cask Islay and Cask Orkney
Please click here for more information on Cask Speyside including where you can buy a bottle...