Cask Islay
Perched at the tip of Scotland's Inner Hebrides, Islay is a welcome sight to weary seafarers. For on this far-flung island, warmth has always been found in the people, the land and the whisky they craft.
As the sun sets, a golden glow descends over the fertile landscape and the stacks of hand-cut peat drying in the briny air. This ancient fuel has long been used to heat the island's hearths and imbue its whisky with an alluring smoky character.
Our Cask Islay is a classic single malt, epitomising the Queen of the Hebrides. It's lively enough to satisfy peat-lovers, yet inviting enough to tempt others to enjoy their first delicious dram of an Islay malt.
One sip takes over your senses and carries you across the waters to Islay...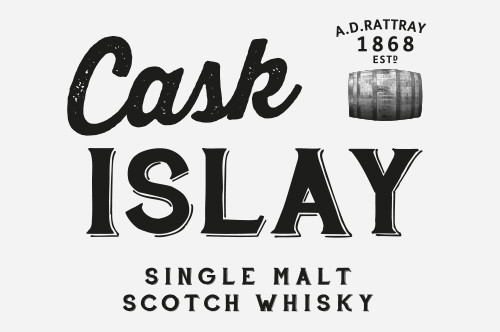 Lively, Peaty, Full of Character
Cask Islay Sherry Edition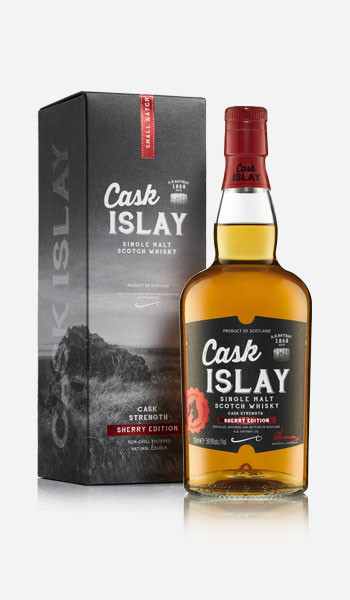 Cask Islay is a classic single malt, epitomising the traditional style of whiskies from Islay. This limited edition has been matured exclusively in two types of sherry casks and bottled at cask strength.
The intense Islay style is enhanced by specially selected Oloroso sherry hogsheads from Tonelería Juan Pino, contributing bold, dried fruit notes to the spirit. Working in tandem, Oloroso sherry-seasoned wine casks from Bodegas Hidalgo La Gitana complement the lighter notes of the spirit, by lending a more subtle, stone fruit character.
Bottled at Cask Strength to preserve the rich, full-bodied mouthfeel and intense, rounded flavours.
700ml / 59.9% Alc./Vol.
Tasting Notes
Colour

Burnt orange.

Nose

Maple smoked bacon, dark roast coffee, chopped walnut and sticky dates.

Palate

Almond flakes, smoked berry crumble, apple wood and chilli jam.

Finish

Emerging subtle peach and plum, lasting spice, and a dusting of light ash.
Cask Islay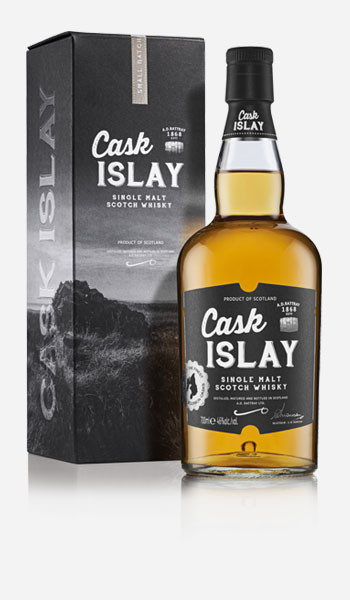 When poured, the golden glow of the spirit is a promise of the warmth to come and the perfectly balanced journey through juicy barley, citrus notes, burnt toffee and rich peat smoke.
Matured in bourbon casks.
700ml / 46% Alc./Vol.
Tasting Notes
Colour

Golden.

Nose

Warm & fiery, roasting peat kiln, some citrus notes after the smoke.

Palate

Oily, burnt toffee, juicy barley and rich peat smoke.

Finish

Grilled orange, salted caramel and wood smoke in the background.
Peated barley and phenols
Islay's smoky style comes from the process of malting barley over burning peat. For the technically-minded, the amount of phenols in the whisky is measured in parts per million, ppm. In other words, phenols indicate just how smoky the whisky tastes. Islay whiskies can range from nothing to those over 200ppm. Cask Islay measures a delicious, light 35 ppm.