Glen Grant 1995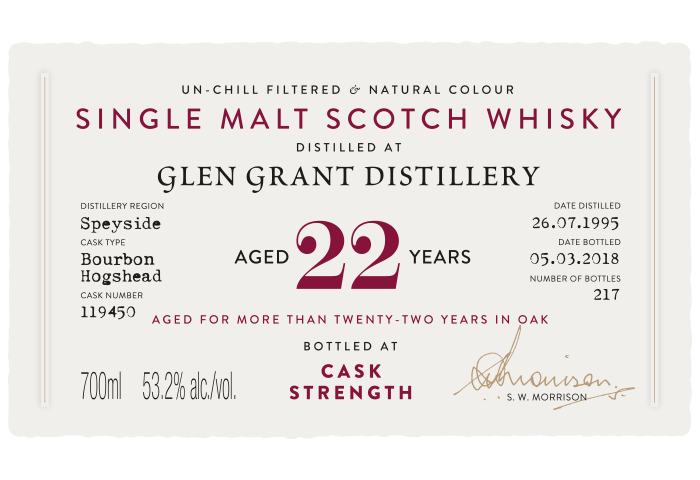 Distillery Region

Speyside

Date Bottled

05.03.2018

Cask Type

Bourbon Hogshead

No. of Bottles

217

Cask Number

119450

Age

22 Years Old

Date Distilled

26.07.1995

Strength

53.2 alc./vol.
Tasting Notes
Colour

Rich amber.

Nose

Raspberry coulis, sour cherry and rose blossom.

Palate

Gentle and mild, with pear dipped in honey.

Finish

Dry with soft oak, cashew nut and a light, grassy conclusion.
Further Information
A timely return to popularity for this USA favourite (courtesy of Jim Murray's 97 points). Looks like Glen Grant is coming out of the wilderness years. A gentle finish offering per our official tasting notes but some big clove hits and spice on the initial palate too. Welcome back Glen Grant we missed you!