Teaninich 2007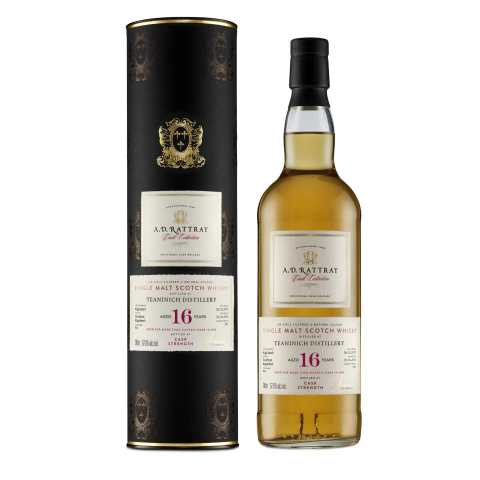 Distillery Region

Highland

Date Bottled

22.06.2023

Cask Type

Bourbon Hogshead

No. of Bottles

290

Cask Number

462

Age

16 Years Old

Date Distilled

28.02.2007

Strength

57.8% alc./vol.
Tasting Notes
Colour

Polished gold.

Nose

Chalky lemon, honey pomelo and soda bread.

Palate

Rustic loaf, Parma violet and fresh lime.

Finish

Subtle saffron, liquorice and ginger decorate the palate.
Further Information
Sister cask #461 was released at 14 years old in 2021. By comparison, hogshead #462 was afforded 2 further years maturation through perhaps the most significant mid-teen ageing period, allowing fresh orchard fruits to develop into more tart citrus notes, on the ever-present, hearty cereal base.