Dufftown 2009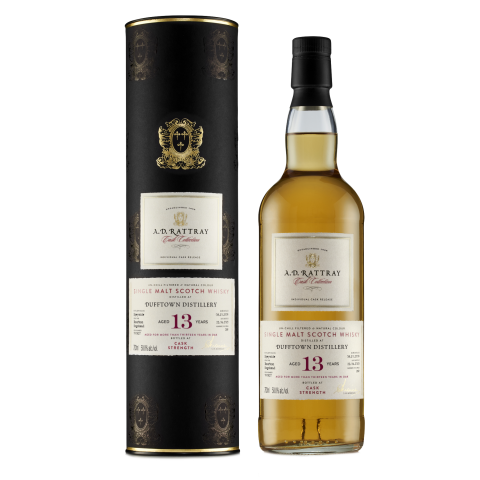 Distillery Region

Speyside

Date Bottled

22.06.2023

Cask Type

Bourbon Hogshead

No. of Bottles

301

Cask Number

700827

Age

13 Years Old

Date Distilled

08.10.2009

Strength

52.8% alc./vol.
Tasting Notes
Colour

Olive gold.

Nose

Soft vanilla fudge, baked apple and clove.

Palate

Bright gooseberry, cinnamon and brown sugar.

Finish

Spiced currents linger through melt-in-your-mouth Scottish tablet.
Further Information
For sister cask #700824, the Dufftown spirit's dried fruit character was complemented with a finish in an ex-Islay refill sherry barrique. Presented here without secondary maturation, the same berry notes have been teased out over time, rather than risk overwhelming them with high impact wood.