Aultmore 2009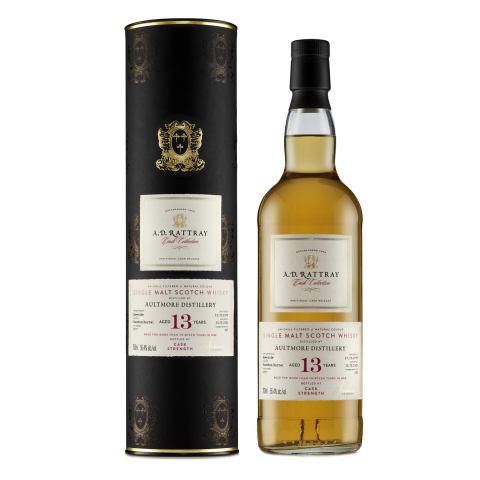 Distillery Region

Speyside

Date Bottled

23.05.2022

Cask Type

Bourbon Barrel

No. of Bottles

237

Cask Number

1007

Age

13 Years Old

Date Distilled

10.02.2009

Strength

55.4% alc./vol.
Tasting Notes
Colour

Brilliant gold.

Nose

Lime, gooseberry, elderflower and primrose.

Palate

Crisp green apple, sourdough and white pepper.

Finish

Pleasantly herbaceous; enhanced by a lightly tart passion fruit zest.
Further Information
The whisky equivalent of a crisp, clean Sauvignon Blanc. Flawless in composition, yet with incredible depth to explore when given the time.