Ardmore 2013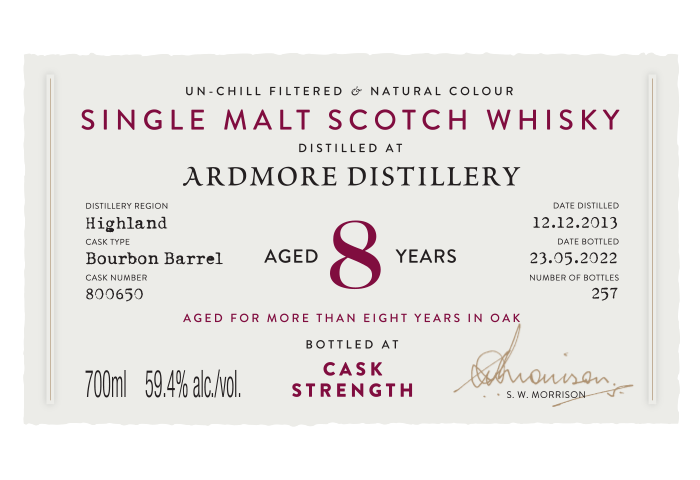 Distillery Region

Highland

Date Bottled

23.05.2022

Cask Type

Bourbon Barrel

No. of Bottles

257

Cask Number

800650

Age

8 Years Old

Date Distilled

12.12.2013

Strength

59.4% alc./vol.
Tasting Notes
Colour

Butterscotch gold.

Nose

Smoked honey, sliced almond and birch wood embers.

Palate

Grilled orange, black pepper and dried peach.

Finish

Roasted macadamia with a lingering, charred grapefruit tang.
Further Information
The re-emergence of peated highland malts in recent years owes much to the stellar reputation and quiet popularity of Ardmore, with its recognisable wood smoke and tangy fruit characteristics.