Cask Islay Sherry Bramble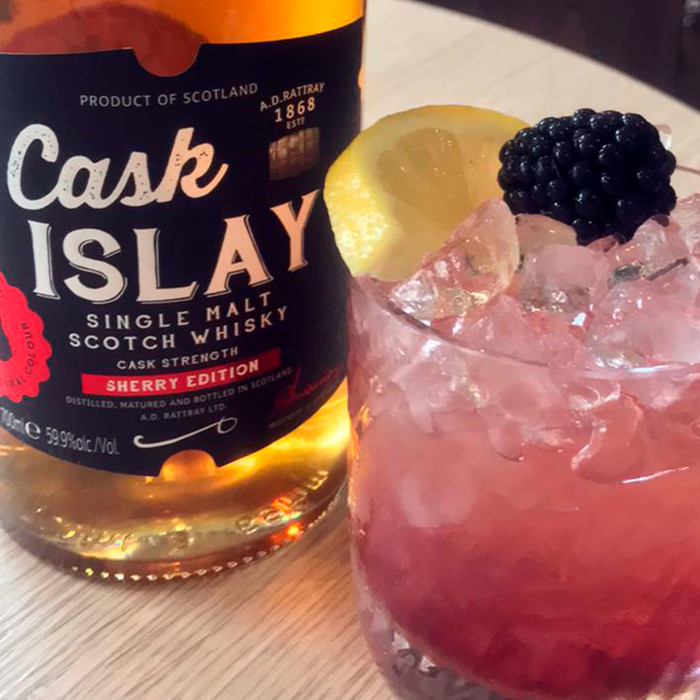 As the nights draw in rapidly here in Kirkoswald, we've given a warming, Autumnal twist to a Spring classic (and used up the last of the season's berries in the process!)
The Bramble cocktail was invented in London in the 1980's by Dick Bradsell at Fred's Club on Soho. The original recipe uses Gin and the simplicity of the recipe means that it became an instant "classic", and a staple on most cocktail lists.
Usually a zingy springtime cocktail, we've used our delicious new limited edition Cask Islay Sherry to create a sweet and smoky twist that is perfect to warm you on an Autumn's evening.
Brrrr! With the nights drawing in, the clock's changing, and winter round the corner, this is just what we need!
Here's how to make our Cask Islay Sherry Bramble... give it a try and tell us what you think.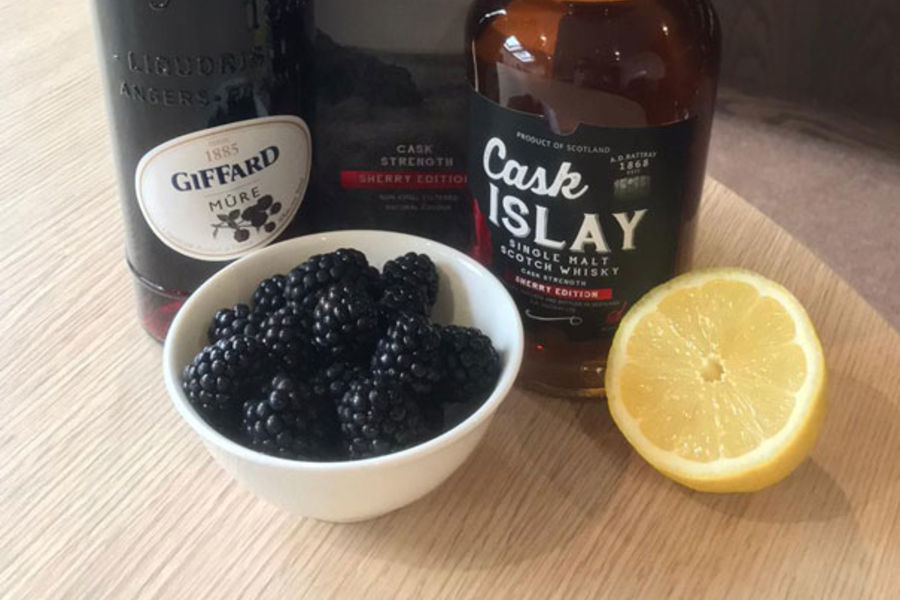 Ingredients:
25ml Cask Islay Sherry Edition
15ml Fresh Lemon Juice
10ml Sugar Syrup
Soda Water
Drizzle of Crème de Mûre
1 Ripe Bramble for Garnish
Crushed ice
Method:
Fill a tumbler with crushed ice to 1cm below the rim of the glass.
Shake the Cask Islay Sherry Edition, fresh lemon Juice and sugar syrup with ice until chilled.
Strain over the tumbler and ice.
Build with soda and crushed ice to above the rim of the glass
Drizzle Crème de Mûre over glass to create a "bleed" effect through the ice.
Garnish with a bramble and slice of lemon.
Share your whisky cocktail creations with us using our hashtag - #adrattray