Ardbeg & Glenmorangie Tasting Evening
A. D. Rattray's Whisky Experience

£15.00 p.p.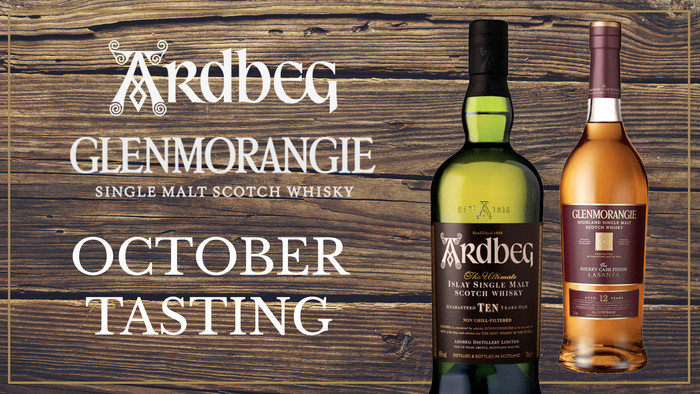 Our October tasting will feature Ardbeg & Glenmorangie and will be hosted by our own Raphael Marinoni.
Join us for a tasting of two of the biggest names in whisky.
Ardbeg, said to be both the smokiest and sweetest malt from Islay, loved around the world and winner of many prestigious awards. And in contrasting style Glenmorangie, which has Scotland's tallest stills, producing single malts of incredible smoothness, richness and intriguing complexity.
Tickets: £15 p.p.
Buy a 700ml bottle featured & get your ticket cost (£15) off the price.