Highland Park Tasting Evening
A. D. Rattray's Whisky Experience

£15.00 p.p.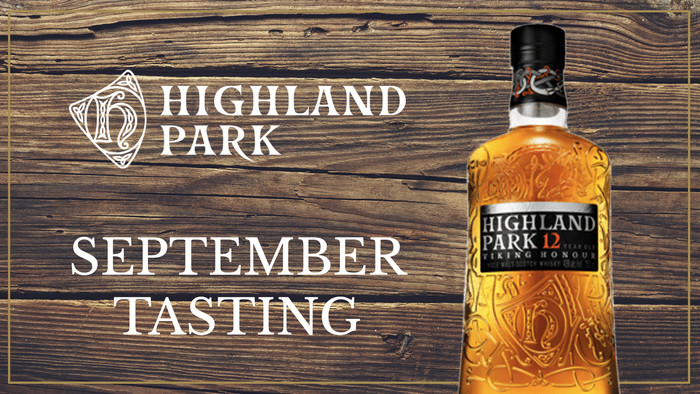 Our September tasting will feature Highland Park and will be hosted by Zander Muir from the Edrington Group.
Highland Park Distillery, embraces the Viking heritage of its remote location on the island of Orkney. Admired and applauded by experts and connoisseursalike, their single malts have a truly distinctive character. This is in part down to the use of unique heather peat from their moors, which adds a distinctive floral note. And in part down to maturation in the very best sherry casks in the cool, maritime climate, which adds layers of richness, sweetness and saltiness.
Join us to explore the legendary Highland Park range, simply a night not to be missed!
Tickets: £15 p.p.
Buy a 700ml bottle featured & get your ticket cost (£15) off the price.