Enjoy a warehouse atmosphere and watch bottling in action
Step inside our atmospheric Cask Room and experience what it's like to be in a traditional dunnage whisky warehouse. Every single cask of single malt whisky holds a delightful surprise inside, of complex aromas and flavours just waiting to be discovered. With two casks "on tap", you can enjoy a taste before witnessing the pouring, bottling and wax-sealing of your very own bottle. Take a seat, pick up a pen and write a special message on the label. Your personalised label makes it the perfect gift to celebrate a birth, anniversary, birthday, retirement… or you may be tempted to simply keep it for yourself.
Bottles can be purchased in 200ml, 350ml and 700ml, in person or online. Simply choose your whisky, select your bottle size, let us know your message and we will take care of the rest.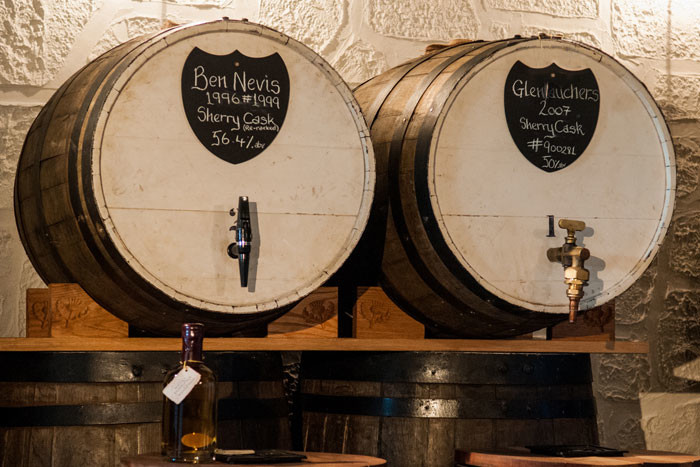 1. Select a cask
Choose from our two casks of Scotch whisky available "on tap" and you're welcome to try a sample first to help you decide!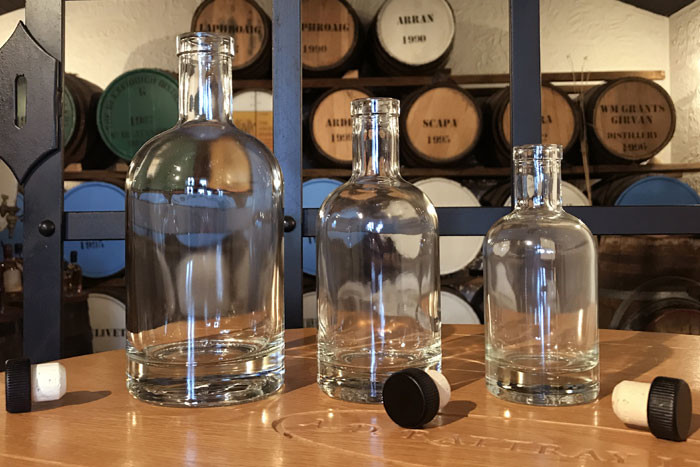 2. Select a size
Choose from 700ml, 350ml or 200ml bottle sizes.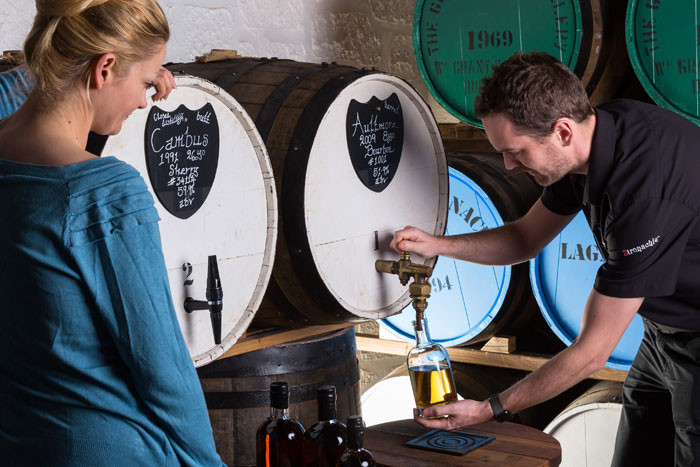 3. Your bottle is filled
Witness us fill your bottle straight from the whisky cask. Our whiskies are bottled at cask strength with nothing added or taken away.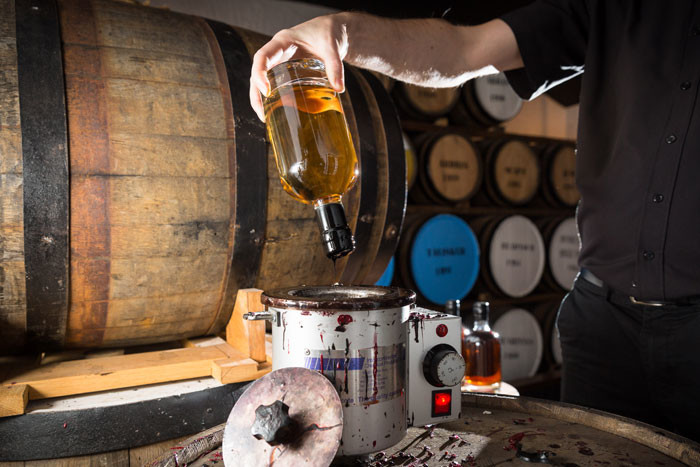 4. Your bottle is wax sealed
Once filled, your bottle is dipped in hot wax to seal it. As the random drips of wax sets, your bottle looks truly unique.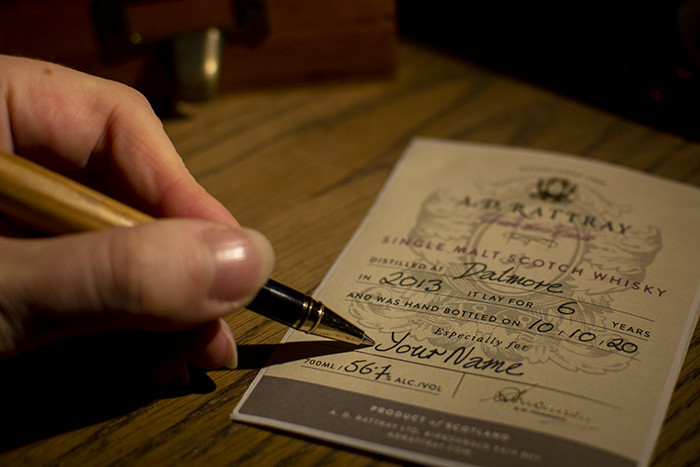 5. Write your label
Take a seat, pick up a pen and handwrite your label with the whisky details, date bottled and most importantly your special message.
6. Apply your label to your bottle
The final touch, apply your handwritten personalised label to your wax sealed bottle of whisky.
Your very own Personalised Whisky is complete!
Currently in our Cask Room...
Find out which whiskies are currently available "on tap" in our cask room to buy in person or online.
Personalised Whisky