An updated look for our Personalised Whisky from the cask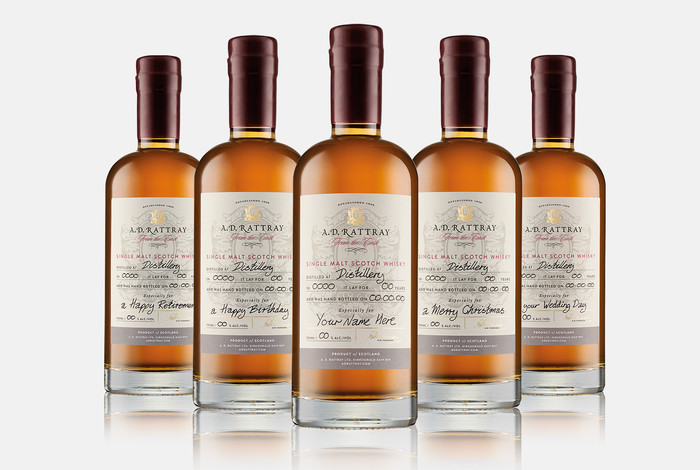 What could be more exciting for a whisky lover than having their own personalised bottle of whisky?
A treat to yourself or a gift for a whisky loving friend, personalising a bottle of whisky is also a unique way to mark a special occasion like a birthday, wedding or retirement.
Our personalised whiskies are different, they are bottled straight from a single cask and by that nature, each bottle is a limited edition. And what's even more special is that every bottle is personalised by hand. We take the care to handwrite every label to include all the whisky detail and most importantly the name or special message you would like.
We've recently updated the style of bottles and labels however we still hand-fill each bottle from the cask, dip it in wax to seal it and personalise each label by hand, making each bottle truly unique.