An experiment in innovation...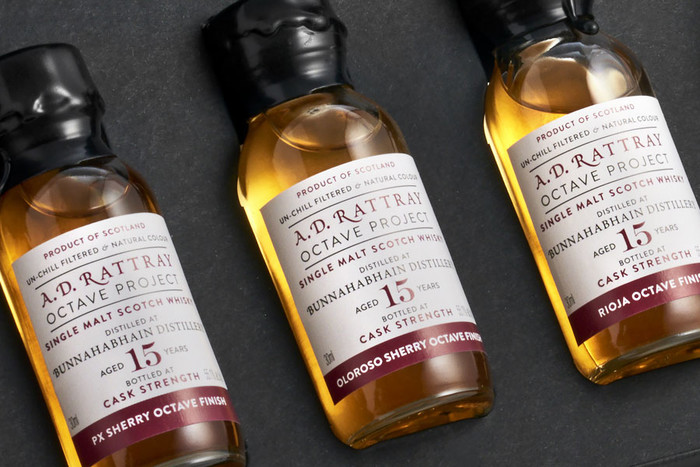 Our Octave Project involved taking a cask of matured whisky from a single distillery, and dividing it between four different Octave casks.
The 50 litre Octave casks were crafted from oak staves taken from a larger cask that had previously contained either PX Sherry, Oloroso Sherry, Rioja or Rum. The aim was to investigate the effect of the amplified wood-to-spirit interaction during a short burst of second wood maturation.
Having carefully monitored the Octaves over time, at five months we decided the wood finishes were ready to bottle. One portion of whisky from the original cask was retained to enable a point of comparison.
The experiment, as detailed above, was conducted with an Arran 2011 Bourbon Barrel, Pulteney 2007 Bourbon Hogshead and Bunnahabhain 2002 Bourbon Hogshead.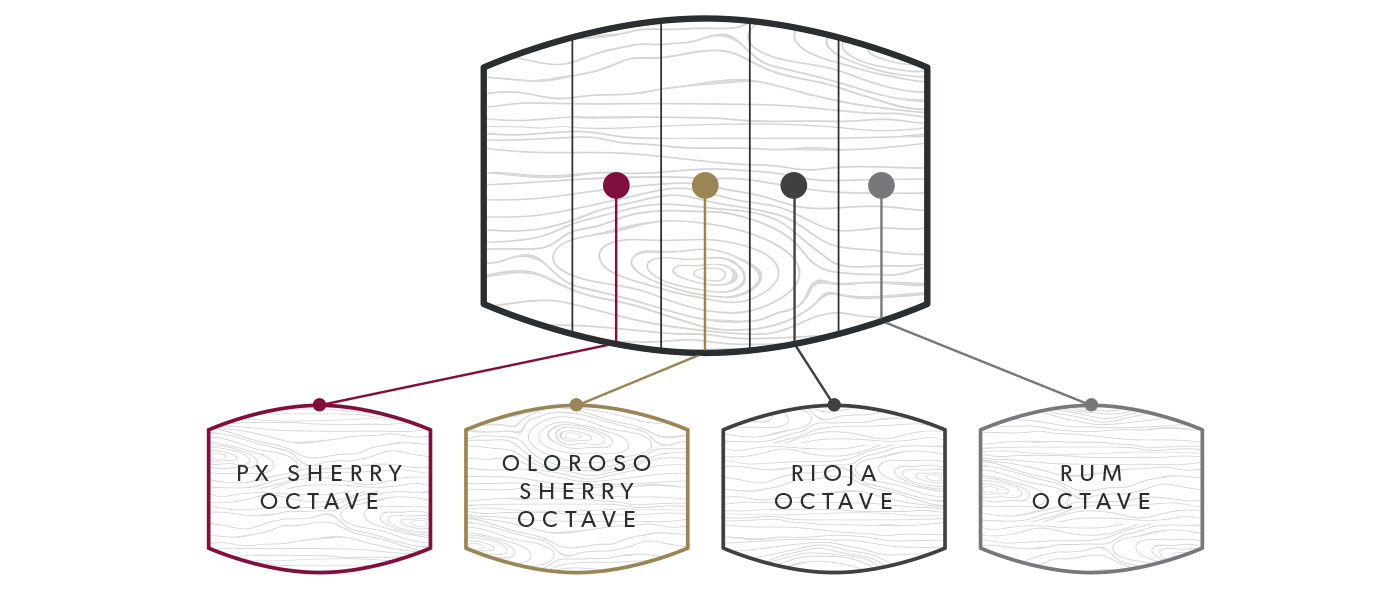 The Results
The results have been presented in sets containing 5 x 30ml samples including the original Bourbon cask and the 4 Octave finishes - PX Sherry, Oloroso Sherry, Rioja and Rum.
The 3 sets, Arran (£25), Pulteney (£30) and Bunnahabhain (£35), are available to buy exclusively from our online shop. Limited numbers of 700ml bottles of each cask finish can also be purchased.
We have chosen not to comment on the results or to publish official tasting notes, as we want to know what you think.
So get your samples and join the conversation #theoctaveproject