Cask Collection No.69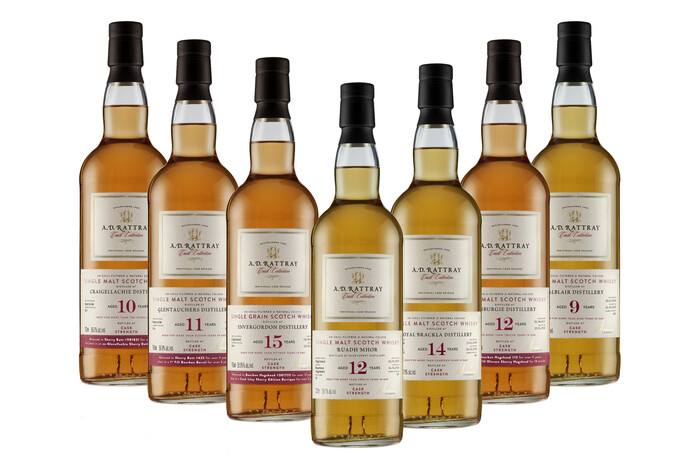 A. D. Rattray's 69th Cask Collection release includes four casks each from the Highland and Speyside regions. With so many distilleries across this vast area, the various Glens and Bens on offer can sometimes be overlooked. Our 69th release shows the range of these reputable regions, and demonstrates that Highland and Speyside whisky is anything but predictable and boring.
Whilst single malt whisky will always be our focus, we like to show off a single grain whisky once in a while, and Invergordon is undoubtedly one of the best. There's heavily peated whisky too, brilliantly demonstrated by the good folk at Glenturret. There are unusual cask finishes from Craigellachie, Glentauchers and Invergordon, but is there anything better in life than an ultra-mature Speyside single malt like Glenrothes?
Click here to see our latest Cask Collection release of single cask, cask strength bottlings.