Cask Collection No.67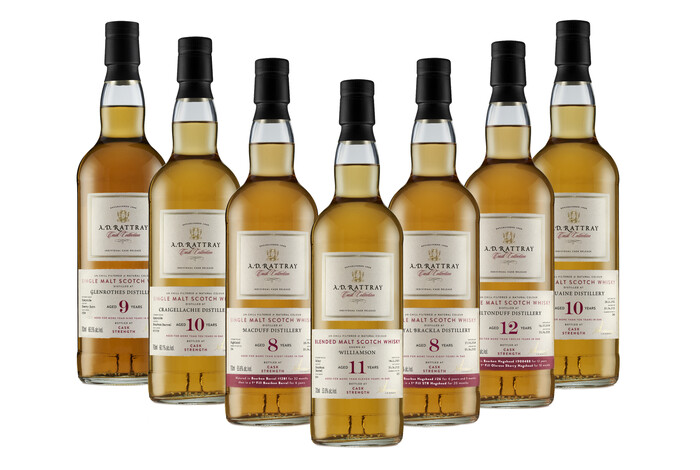 Just like buses, you wait and wait and then 2 come along a once... we are delighted that our Cask Collection No.67 is now available. Speyside, Highland, Island and Islay are all represented across the 8 casks selected for A. D. Rattray's 67th Cask Collection release.
Each cask displays what we consider to be classic regional character, with the four Speysiders showing versatility and drinkability, the two Highlanders have a rich and full-bodied texture, the Islander is complex and idiosyncratic, whilst the oily peat and coastal smoke of the Islay malt simply couldn't be from any other place.
Highlights in this release depend entirely therefore on the drinker's style of choice. Those familiar with our Casks of Scotland range can be reliably guided by region to take the next step from enjoying our small batch 46% single malts, to savouring the pinnacle of spirits, a single cask single malt Scotch whisky at cask strength.
Click here to see our latest Cask Collection release of single cask, cask strength bottlings.