Cask Collection No.66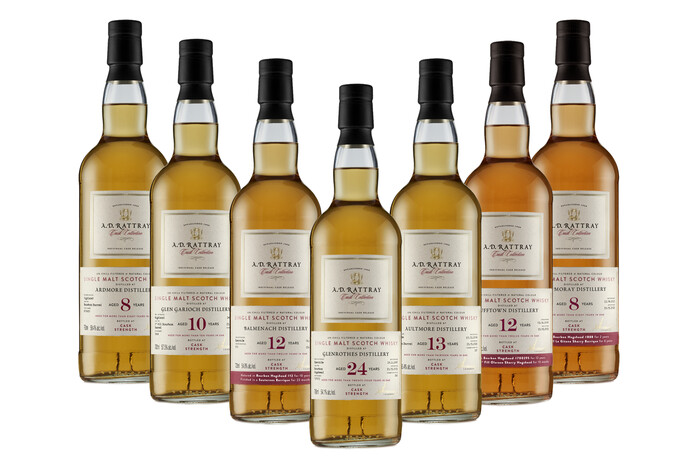 After a long (very long!) series of delays we are delighted that our Cask Collection No.66 is now available. Eight casks from the Speyside and Highland regions of Scotland have been selected for A. D. Rattray's 66th Cask Collection release, our 1st curation of 2022.
Highlights include a 12-year-old Dufftown – the first to be bottled from our superb 2021 intake of sherry casks direct from Jerez - and a delectable 24-year-old Glenrothes, showing all the hallmarks of a truly mature, mellow whisky in its prime.
Cask Collection No.66 is an examination of primary and secondary maturation, considering high versus low impact wood influences, and challenging the concept of a "finish". Despite the current trend for more and more impactful wood, refill (low impact) casks are the best tools we have to express the individuality of spirit from each of Scotland's distilleries.
Click here to see our latest Cask Collection release of single cask, cask strength bottlings.