Cask Islay Smoky Whisky Sour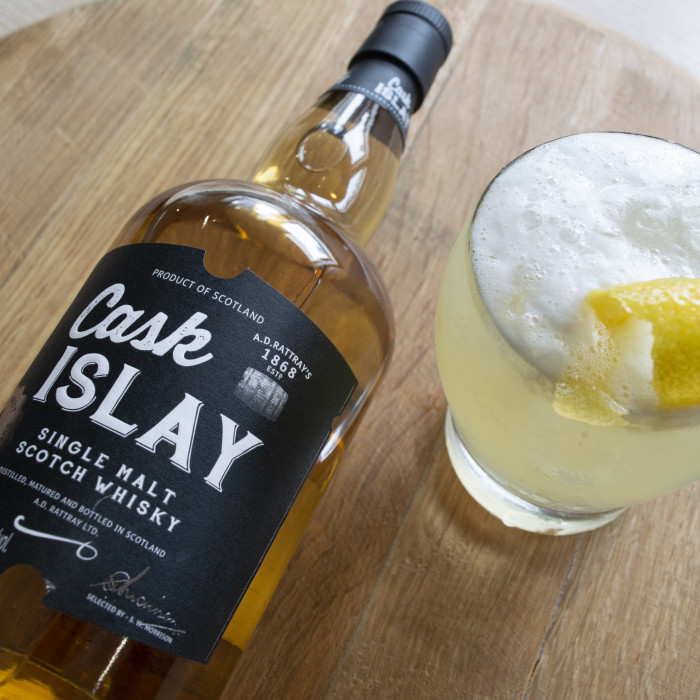 The smoky flavour that we love in Islay malts can make them a difficult (but not impossible) spirit for mixologists. Their peated nature can overpower all other ingredients so it can be a careful balancing act to get an enjoyable result.
Now we are no experts in mixology, but knowing that our Cask Islay has a lovely balance of citrus, sweetness, smoke and a savoury note, we thought we'd see what we could do....
So for this month's cocktail, we're relying on the classic cocktail recipes and have created a Cask Islay Smoky Whisky Sour. The simple ingredients complement yet stand up to the flavours in our Cask Islay. The sweetness from both the whisky and the sugar syrup along with the sour tartness of the lemon, mingle with a gentle smokiness of the whisky and are topped with the creaminess of the egg white. We've stayed true to the traditional Whisky Sour recipe and we think we're onto a winner!
Here's how to make our Cask Islay Smoky Whisky Sour... give it a try and tell us what you think.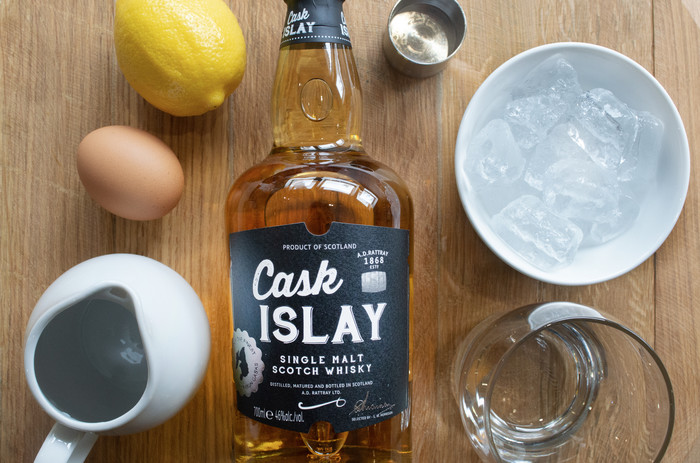 Ingredients:
50ml Cask Islay
25ml Fresh lemon juice
25ml Sugar Syrup (equal parts water + sugar, boiled to dissolve)
1 Egg white
Method:
Fill an old-fashioned glass or short glass tumbler with ice.
Put all of the ingredients into a cocktail shaker and top up with ice.
Cover the shaker and shake vigorously for about 30 seconds or until the outside of the shaker is frosted and cold.
Strain into your glass over the ice.
Garnish with either a curl of lemon (or the traditional granish of orange slice and cherry.)
Tell us what you think or share your cocktail creations... tag us #adrattray