Our new partnership with Ayrshire Hospice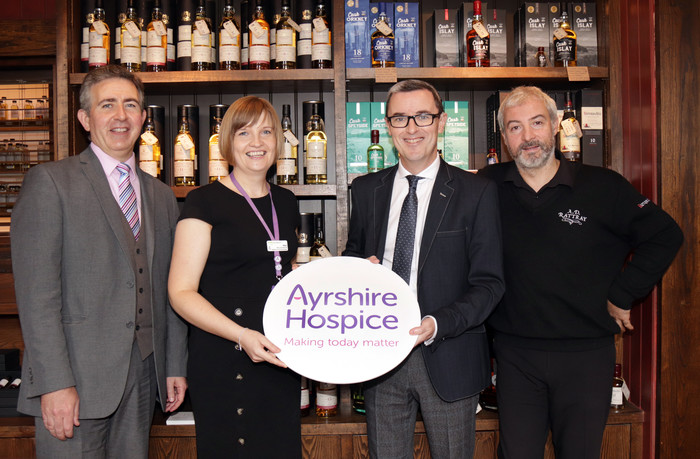 We are delighted to announce that we have chosen the Ayrshire Hospice as our new charity partner.
The Ayrshire Hospice provides outstanding quality care and services which helps those with any life-limiting illness including cancer, neurological conditions, end stage heart failure and lung disease. Care is provided where there is no cure for the condition, but which improves the quality of each day for people who have a limited time to live.
We will support a number of fundraising events throughout 2020 beginning with the Ayrshire Hospice Burns Supper on Friday 31st January at the Brig O' Doon House Hotel.
Nick White, our Managing Director said
A. D. Rattray are delighted to support the Ayrshire Hospice as our principle local charity for 2020. We're looking forward to sponsoring their Burns Supper in January and toasting a dram to one of Ayrshire's most famous sons at one of Ayrshire's biggest Burns Supper events.
Mary Drummond, Assistant Fundraising Manager at the Ayrshire Hospice added:
We are extremely grateful to the team at A. D. Rattray for choosing to support the Ayrshire Hospice over the next year. The funds raised will go directly towards helping us continue to provide specialist palliative care and support to patients and families affected by life-limiting illness. Our charity relies hugely on the kindness and generosity of our community and the support of A. D. Rattray is truly valued.