Rules are rules…. why we bottled a "Spirit Drink"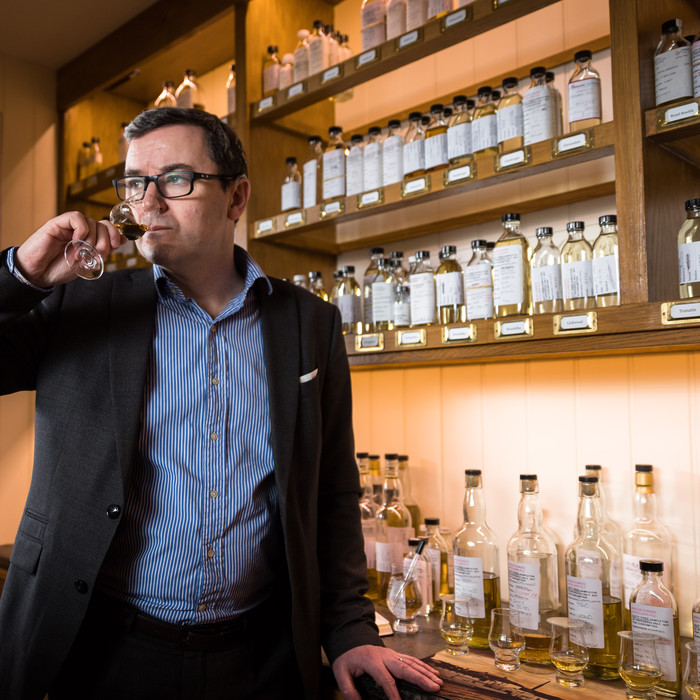 There are some very important laws that allow us to use the term Scotch whisky and by following these laws we protect the consistency and reputation of Scotch whisky throughout the world.
The three rules of Scotch whisky:
Distilled in Scotland
Matured in oak casks for a minimum of three years
Bottled at a minimum strength of 40% abv.
So what happens if you have a cask of whisky/spirit that doesn't meet these rules?
At A. D. Rattray, we pride ourselves on carefully monitoring our single casks of whisky and only selecting a cask to be bottled when we believe it is ready to be enjoyed. This ethos can very occasionally lead to a dilemma and that was the case with a single cask from Benriach Distillery.
Having ticked the boxes for the first two rules, the cask happily sat and matured in our warehouse. Each year it was monitored, we felt it was not yet ready to be bottled and enjoyed... so we left it to mature for longer, and longer... The danger point came as while it continued to mature, its strength was reducing and getting dangerously close to falling below 40%. If it did, then it would no longer tick the box for the third rule and be called Scotch whisky.
So we thought, does being able to call it "Scotch Whisky" mean that we compromise our ethos of quality and bottle it now? Do we pass the cask along to be added to a blend? Or do we accept that even though it will be termed "Spirit Drink" that we give it the extra time in the cask it needs to become an interesting, unusual and delicious 'drink' in its own right?
Our decision made, we bottled our single cask of Benriach as a "Spirit Drink" at 30 Years Old and 37.1% abv. And it fits perfectly into our new Warehouse Collection, a range that provides an outlet for remnants, part casks and now, casks of "spirit drink".
Buy our Warehouse Collection Benriach 30 Year Old from our online shop >>