Glen Scotia Tasting Evening
A. D. Rattray's Whisky Experience

£15.00 p.p.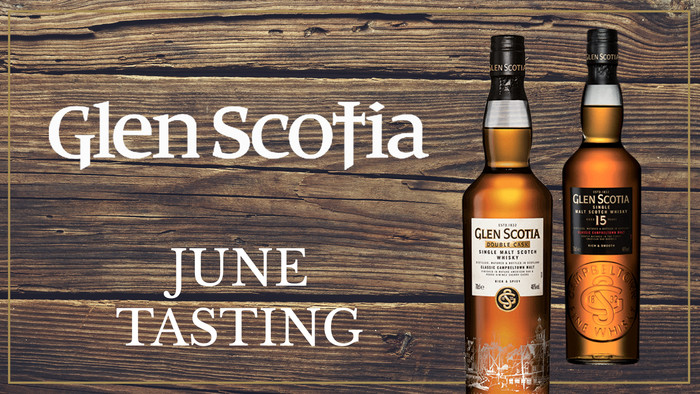 Our June tasting will feature Glen Scotia and will be hosted by Ibon Mendiguren from The Loch Lomond Group.
In the Victorian age, Campbeltown was known as the whisky capital of the world. Glen Scotia is now one of only 3 remaining distilleries in the Campbeltown region and it continues to produce two whisky styles, peated and non-peated. Over the years the quality of the whisky has improved with longer fermentation and vatting of the malted barley as well as a slower and more careful distillation. But overall the process remains the same as it always was.
Join us for a tasting of the range, which includes the Double Wood and 15 Year Old which are fine examples of the original historic Campbeltown whisky style, whilst the Victoriana expression demonstrates a unique, gentle peaty style.

Tickets: £15 p.p.
Buy a 700ml bottle featured & get your ticket cost (£15) off the price.