Cask Orkney awarded 94 points in Jim Murray's Whisky Bible 2020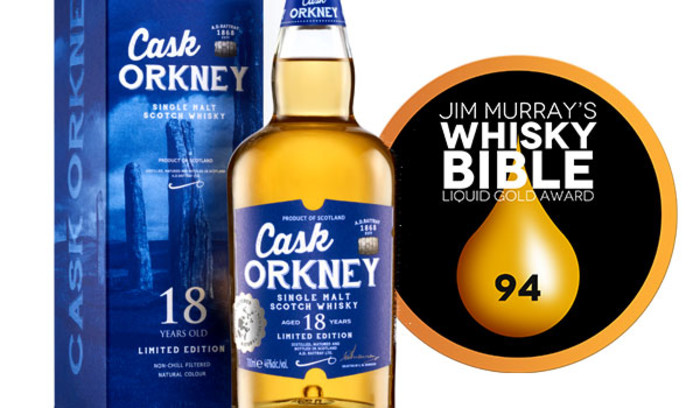 We are delighted that our Cask Orkney 18 Year Old has been awarded 94 points by Jim Murray in his 2020 whisky bible.
This makes it one of his " Superstar whiskies that give us all a reason to live!"
Here's what Mr Murray has to say about it in his words:
Nose: Acacia honey and marmalade topping on a very malty field.
Taste: Holds its age sublimely: the honeyed sugars arrive early and in tandem with the concentrated barley. Exceptionally clean on both delivery ad follow through, with just a light oiliness capturing oaky-vanillas and spreading their word. The spices become more profound by the second.
Finish: Incredibly long spice fade with sharp barley handing on to its coat tails. The most gentle smoke makes a late courteous entry.
Overall balance and complexity: A beautiful and satisfying malt on a great many levels.